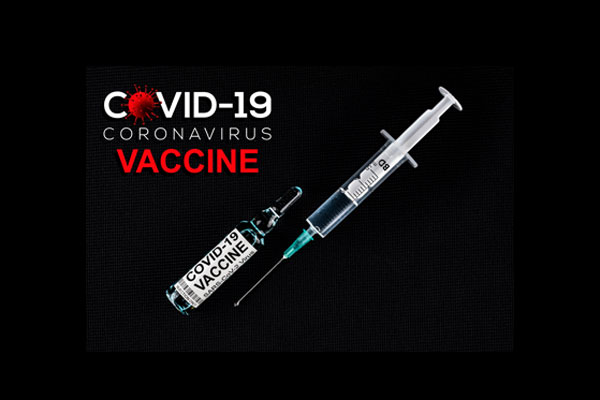 A combination of the Pfizer and AstraZeneca vaccines will be used on Australians aged over 70 who don't live in residential aged care.
Australia has access to enough Pfizer doses for 10 million people, with aged care and disability residents among the first to receive that jab.
Some people aged over 70 who aren't in care will receive the AstraZeneca jab, which has a slightly lower efficacy rate.
Aged Care Services Minister Richard Colbeck confirmed both vaccines will be used for older Australians.
"Most people in Australia will get the AstraZeneca vaccine because we have more doses," he told ABC radio on Wednesday.
Australia has a deal for almost 54 million injections of the two-dose AstraZeneca vaccine.
Therapeutic Goods Administration boss John Skerritt says the regulator's advice to administer the drug on a case-by-case basis for people 65 and over is about futility, not safety or efficacy concerns.
"If someone only has a few weeks to live, you don't give them a hip replacement and you may not give them a vaccine or medicine," he said.
"So that's where we're hinting at, but the vaccine is recommended for use in all ages."
Senator Colbeck said availability and location would also determine who gets what vaccine, with Pfizer to be stored in specialised hubs at ultra-cold temperatures.
"Both vaccines are safe and they work. That's the important thing for us."
While aged care workers will be immunised during the first phase, the government is refusing to make coronavirus vaccines compulsory like the flu shot.
Senator Colbeck signalled that could change if evidence from the UK and other countries showed vaccinations stopped transmission of the virus.
"The question of compulsory vaccination for aged care workers remains an open question," he said.
"We will continue to look at the evidence as it comes in. We have the advantage of seeing what's happening in other countries, particularly in the UK with the AstraZeneca vaccine."
He said residents were being prioritised because they were the most at risk.
A new health department survey found 64 per cent of Australians would definitely get the jab, while 27 per cent were unsure and nine per cent said they would not get it.
The top three motivating factors were self-protection, keeping Australia safe and protecting elderly and vulnerable people.
Among the barriers for those who are concerned were long-term side effects, quick vaccine development and potential allergic reactions.
Victoria recorded no new cases of coronavirus on Wednesday, fuelling expectation the state's snap five-day lockdown will end at midnight.
© AAP 2021
Photo: By Alexander_LUX/shutterstock.com