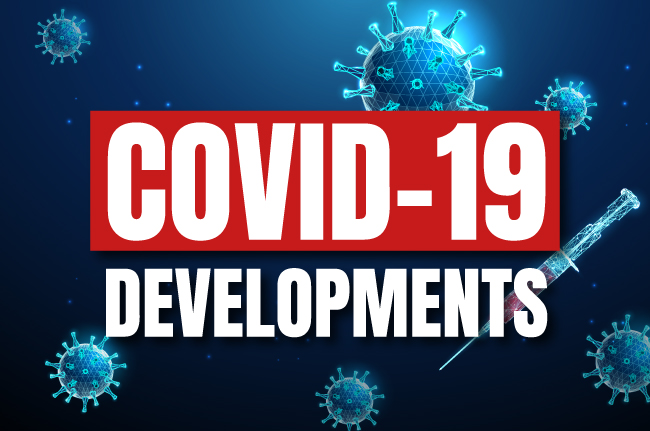 A federal government backbencher has accused China of deliberately frustrating an investigation into the origins of the coronavirus pandemic.
A World Health Organisation-led team who spent almost a month in Wuhan has been unable to find exactly how the virus was transmitted to humans.
Nationals senator Matt Canavan said the answer would probably never be known.
"Through this whole process China has acted like it had something to hide and it has frustrated the inquiry, dragged it out," he told Nine on Wednesday.
"It's not really any surprise that a year on, or over a year, that it's become too hard to find the origin. We needed this inquiry to start pretty much straight away."
The WHO team has dismissed suggestions the pandemic was sparked by a lab leak in Wuhan.
It determined the virus was most likely to have been transmitted through an animal, but exactly which animal remains unclear.
Scientists found no clear link to bats, pangolins or any other wild animals.
The delegation also found the virus may have been spread through frozen food, and could have been active in other regions or countries before the first cases emerged in Wuhan.
Health Minister Greg Hunt said the WHO team's findings were pretty straightforward.
Mr Hunt said it was overwhelmingly likely the virus came from the animal kingdom and originated where the first human cases were found.
"It's not surprising that there are no surprises," he told the ABC.
Mr Hunt later became combative when asked about why he attached a Liberal Party label to a vaccine announcement.
The partisan logo was attached to an Australian government announcement about securing an additional 10 million doses of the Pfizer vaccine.
When asked who paid for the vaccines, the minister launched into a personal attack on the television anchor, claiming he was left-wing.
"I was elected under that (Liberal) banner," he said.
"There's nobody who's watching who doesn't identify you with the left and you should be open about that.
"It's important for you to honest about your position and your origins, I am honest about my position and my origins, and indeed I was elected by the Australian people on that basis."
Meanwhile, Labor and the Greens say the government must expand its basket of vaccines on order to ensure they keep up with new variants of the virus.
Australia has agreements with Pfizer-BioNTech, Oxford-AstraZeneca, Novavax and the COVAX Facility.
Labor health spokesman Mark Butler said mutations coming out of South Africa and the UK had the potential to outpace the vaccines, so others such as Moderna's version should be secured.
However, Chief Medical Officer Paul Kelly said there was a high level of confidence in the Pfizer and AstraZeneca vaccines, which will be Australia's mainstays for at least this year.
"At the moment, I can absolutely say there's no evidence anywhere in the world AstraZeneca effectiveness against severe infection is affected by any of these variants of concern," he said.
© AAP 2021