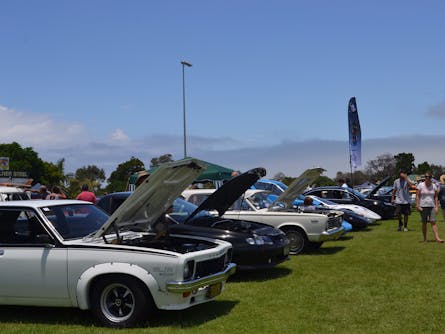 The Gerringong Lions Club will be holding its annual Motor Fest/Car Show on Saturday 17th February on Michael Cronin Oval, Blackwood Street, Gerringong. All funds raised from this event will be provided directly to prostate cancer research.
This event is structured to be a little different than just another car display day; there will be some very specific and unorthodix wehicles along with specifically collectable, performance and exotic vehicles both old and new. Barry Ferguson is also bringing the HDT Works Team Commodoare from the Round Australia - this is the sister car to Brock's and finished second.
Entry for particpating vehicles for driver and passenger AND general admission is only $5.00. Any donations would also be most welcome.
Please contact the Motor Fest Coordinator Keith Watson on 0401 777 130 or [email protected] for more information.
Image supplied.